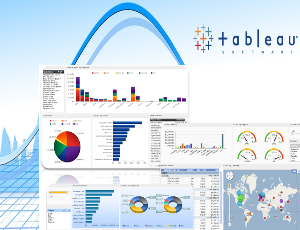 Using Tableau Software, we help you to connect to any data source, size or type. Analyze and create dashboards. Share with browser & mobile-based analytics. All within your data architecture and security protocols.
Finding the right Tableau consultant is critical to user-adoption. You need a consultant with considerable skill and experience, but you also need a consultant focused on your needs. At Aliana, we provide exhaustive Tableau consulting services with a personalized approach to you and your data.
Product names, Logos, brands, and other trademarks featured or referred are the property of their respective trademark holders.